Reading time ( words)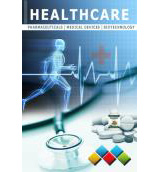 Eltek Ltd., the leading Israeli manufacturer of advanced circuitry solutions, including complex build-ups of rigid and flex-rigid printed circuit boards, announced today that since the beginning of the third quarter, it has received several orders from three U.S. customers in the medical device sector, amounting to US$ 1.1 million in the aggregate. The majority amount of these orders is expected to be delivered to the customers in 2015, and the balance in the first half of 2016.
Mr. Yitzhak Nissan, Chairman of the Board and Chief Executive Officer said: "I am proud that Eltek is repeatedly selected as the supplier of choice for Printed Circuit Boards used in advanced medical devices. These new orders represent the continued market recognition of the high quality, advanced technology and reliability of our products. We are focused on the medical and defense global markets as part of our long-term business plan."
About Eltek
Eltek is Israel's leading manufacturer of printed circuit boards, the core circuitry of most electronic devices. It specializes in the complex high-end of PCB manufacturing, i.e., HDI, multilayered and flex-rigid boards. Eltek's technologically advanced circuitry solutions are used in today's increasingly sophisticated and compact electronic products.
Share
Print
Suggested Items
03/11/2020 | Pete Starkey, I-Connect007
Back to Meriden, the nominal centre of England where the daffodils were blooming. A good crowd made it to the spring seminar that followed the Annual General Meeting of the Institute of Circuit Technology (ICT), with five specialist presentations and excellent opportunities to network with their peers in the industry. Pete Starkey shares his overview of the event.
03/05/2020 | Flexible Circuit Technologies
Flexible circuit designs share many of the same challenges of rigid PCB designs, but there are also many differences and additional challenges. The very nature of a flex circuit being able to bend and flex make it as much a mechanical device as an electrical one. This creates a special set of requirements unique to flexible circuitry. Understanding how these requirements interact will allow the PCB designer to create a flex circuit that balances the electrical and mechanical features into a reliable, cost-effective interconnect solution.
01/28/2020 | Nolan Johnson, I-Connect007
Brendan F. Hogan, managing director of MivaTek, explains that while each industry has its own set of requirements and difficulties, the lines between semiconductor and PCB markets are blurring, demanding more flexibility from equipment suppliers.