Reading time ( words)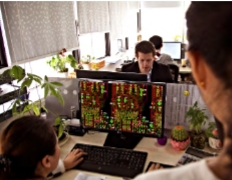 How do you go about purchasing reliable and durable PCBs at the lowest possible cost? A key success factor is to provide the prospective suppliers with accurate and clear specifications, and to keep a close eye on the quality of the boards once they are in production. This in turn requires the parties involved to establish and maintain a close and efficient dialogue to ensure that the process builds on correct and relevant information.
PCBs are not standard components and thus not an easy product to purchase. The cost is determined to a large extent, by the complexity of the design.
"This means that factors determining the costs of a new PCB are established at a very early stage, long before the buyer has started asking for quotations from prospective suppliers. The major proportion of the cost is determined already at the engineering and design phase,"says Bo Andersson, technical manager at the NCAB Group. The best way of reducing costs is to think in terms of volume right from the start. You should start gathering appropriate data from the EMS and PCB suppliers at the design stage; this to enable the boards to be optimized for series production, taking into account what they are they going to be used for.
"There is a great deal to be gained by looking twice at such factors as the material and technical specifications, for example track and gap, tolerances and aspect ratios. It can, in some cases be extremely difficult and costly to put right design solutions that haven't been optimised before they go into production. For example, an unnecessarily high aspect ratio affects so many parameters that it can be extremely time consuming to correct. I know of a case where it took a year to put right design shortcomings, since almost all the PCBs needed to be redesigned," says Andersson.
"Issues that may lead to unnecessary costs can often be corrected. It is important to familiarize yourself with and get a firm grasp of the specific requirements, and then work to achieve those requirements," he observes.
Share
Print
Suggested Items
05/21/2020 | I-Connect007 Editorial Team
When you start a new design, do you begin tracking costs right away, or do you wait until you have a functioning product before you start looking at the dollars and cents? Chris Young begins cost-aware design before the design cycle has even begun. Andy Shaughnessy and Nolan Johnson recently interviewed Chris, an engineer with The Goebel Company and founder of Young Engineering Services, and asked him to explain his approach to design economics.
05/13/2020 | I-Connect007 Editorial Team
Meet Patrick Crawford, one of our newest I-Connect007 columnists! Patrick's columns will provide updates on IPC Design activities. He is currently the liaison to the Design Community Leadership, the industry leadership group of IPC Design. Patrick and the Design Community Leadership work to develop the IPC Design program as IPC redoubles its efforts to serve the printed board design engineering industry.
05/13/2020 | Mark Gallant, DownStream Technologies
The following article is an excerpt from Chapter 5 of the I-Connect007 eBook The Printed Circuit Designer's Guide to… Documentation, written by Mark Gallant of DownStream Technologies.