Reading time ( words)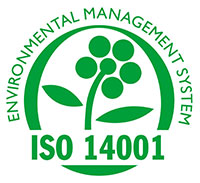 OMG Electronic Chemicals is pleased to announce that both their Maple Plain, MN and South Plainfield, NJ Facilities have achieved ISO 14001 Certification. The ISO 14000 family of standards provides practical tools for companies and organizations in managing their environmental responsibilities.
Joe Simeone, General Manager for OMG Electronic Chemicals for North America & Europe, commented that, "Our team felt the time and effort involved in obtaining these certifications was justified and that the ISO 14001 achievement, on top of our existing ISO 9001 system, gives each site a well-rounded Quality and Environmental System making us a stronger company overall."
About OM Group Electronic Chemicals, Inc.
OM Group is a technology-driven diversified industrial company serving attractive global markets, including automotive systems, electronic devices, aerospace and defense, industrial and medical. Its business platforms use innovation and technology to address customers' complex applications and demanding requirements. For more information, visit www.omgi.com
Share
Print
Suggested Items
05/01/2020 | Pete Starkey, I-Connect007
In an informative and enlightening webinar, iNEMI Project Manager Steve Payne was joined by Isola Group CTO Ed Kelley to explain, review, and discuss the details of the recently published "iNEMI 2019 Roadmap for Organic PCBs." Pete Starkey provides an overview.
03/25/2020 | Patty Goldman, I-Connect007
Al Block and Naji Norder from National Instruments talk about the PCQR2 tool, what that entails, and how companies can use the data-driven analysis to validate the quality of suppliers and potentially save millions.
03/10/2020 | Pete Starkey, I-Connect007
Rested and refreshed, delegates returned to the conference room for the second day of the 2020 EIPC Winter Conference in Blijdorp, Rotterdam, South Holland. Pete Starkey provides an overview of the presentations and activities from Day 2.