Reading time ( words)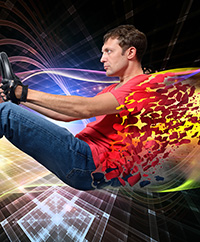 In a typical interconnect, there lie multiple places where capacitance plays a factor in the signal integrity. This includes the driver and receiver output/input capacitance, as well as the packages, vias, and the transmission lines. Failing to optimize these parameters can often lead to unwanted reflections, excessive radiated and or conducted emissions, and sometimes failure of components and systems.
Reflections can occur anytime there is an impedance mismatch on the line. Sources of mismatches are plentiful and include trace width changes, vias, stubs, reference plane changes, and even the so-called fiber weave effect. In this case, a trace can encounter a different dielectric constant depending on whether it is routed over glass or the epoxy resin in the dielectric material.
In this investigation, it is the capacitive contribution of the different components that are of interest, and how they affect the characteristic impedance the driver sees.
To read the rest of this article, click here.
Share
Print
Suggested Items
05/01/2020 | I-Connect007 Editorial Team
When you're designing complex PCBs, knowledge truly is power. The more PCB design tips, tricks, and techniques you know, the better your cutting-edge designs will be. With that in mind, we're bringing you a series of PCB design tips, courtesy of Freedom CAD Services.
11/05/2019 | Steve Williams, The Right Approach Consulting LLC
Bob Chandler of CA Design and Mark Thompson of Prototron Circuits address how new engineers use internet impedance calculators for modeling (e.g., formulas versus recipes) in Part 5 of this series. Do you use impedance calculators that you found on the internet? Read on!
08/08/2019 | Chang Fei Yee, Keysight Technologies
This article discusses the impact of interconnection inductance on the impedance of the decoupling capacitor, which influences the power integrity of the PCB. The investigation is performed with 3DEM simulation by varying the trace length and height of stitching vias that connect the decoupling capacitor across the power rail and ground.