Reading time ( words)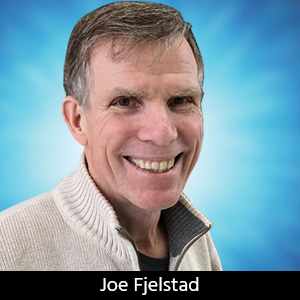 Solder is unquestionably highly practical technology for joining metals, and carries with it a long history. Its roots go back more than 2,000 years. Somewhere in the distant past, one of our more clever and observant ancestors chanced to create an alloy of tin and lead that melted at a low temperature. They or someone who learned of their discovery found that that this unique combination of elements could be used to join pieces of metal together. This combination of chance observation and applied imagination has proven a key development in the technological history of mankind. Those in the electronics industry of today are very familiar with this ancient technology and today it is still the method of choice for making electronic assemblies of every sort. The only fly in the ointment is that the EU parliament, in a mad rush to try to look "green," took the emotional and scientifically ill-advised position that lead needed to be banned from electronic solders.
Sadly, there was never presented a credible piece of scientific evidence that any user had ever been harmed by tin-lead solder in electronic equipment. Nor could they prove their assertion that it would be a risk to ground water. That said, it is true that greed and complete mismanagement of electronic waste boarding on criminal behavior, has resulted in physical illness and environmental harm in areas of the world where uncontrolled recycling was being carried out by uneducated individuals. While all is not yet well in that regard, that "hole" in the system is being addressed by businesses, NGOs, and governments around the world.
Not to be forgotten is the fact that the impact of the EU's decision has been significant and far-reaching and it has caused the industry to spend needlessly many tens of billions of dollars diverting the considerable talents of countless talented engineers and scientists around the world to make products that are unfortunately proving less reliable and arguably less environmentally friendly electronics than those built with tin lead solders.

Read the full column here.


Editor's Note: This column originally appeared in the July 2014 issue of SMT Magazine.
Share
Print
Suggested Items
06/01/2020 | Pete Starkey, I-Connect007
iNEMI continues to publish chapters of its 2019 Roadmap and recently presented an overview of its Board Assembly Roadmap Chapter in a webinar prefaced by Grace O'Malley, vice president of global operations. The new chapter is just the latest addition to this global effort from 23 working groups contributing expert input from all aspects of the electronics industry.
05/15/2020 | Barry Matties, I-Connect007
On May 7, Barry Matties and Tom Forsythe, executive vice president at KYZEN, discussed the effects of COVID-19. During the conversation, Forsythe addressed KYZEN's strategy to keep the staff and employees healthy as the foremost concern. He also detailed recent changes in interacting with customers and his take on what will be the new long-term changes in how the company does business versus short-term accommodations.
04/29/2020 | Ranjan Chatterjee, Cimetrix Inc., and Dan Gamota, Jabil Inc.
Ranjan Chatterjee of Cimetrix and Daniel Gamota of Jabil teamed up to bring you this article, originally published as the paper "The Convergence of Technologies and Standards Across the Electronic Products Manufacturing Industry (SEMI, OSAT, and PCBA) to Realize Smart Manufacturing."