Reading time ( words)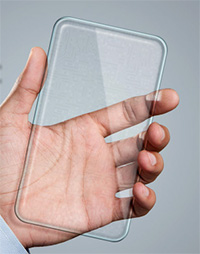 Abstract
The next generation of smartphones will demand very thin multilayer boards to reduce product thickness again. This paper shows three different manufacturing approaches which can be used for very thin, any-layer build-ups. The technological approaches are compared on reliability level—the any-layer copper filled microvia technology which is to be considered as state-of-the-art technology for high-end phones and the ALIVH-C/G technology that is well established in Japan.

A test vehicle design featuring test coupons for comprehensive reliability test series has been defined as target application for investigation. The applied test vehicle build-ups comprise an eight-layer build-up with total board thickness below 500 µm. The first test vehicle is based on an any-layer HDI build-up including copper filled stacked microvia structures, the second test vehicle features a 1+6+1 ALIVH-C build-up comprising an outer HDI prepreg layer, while the third test vehicle is built in ALIVH-G technology featuring a full ALIVH build-up.
The influence of the applied manufacturing technology on the reliability performance of thin PCBs is evaluated based on these three test vehicle build-ups.
To cover the behavior during SMD component assembly the produced samples are subjected to reflow sensitivity testing applying a lead-free reflow profile with a peak temperature of +260ºC. Failure occurrence and the observed failure modes are evaluated and compared.
In parallel, a temperature cycling test is conducted on the test vehicles in a temperature range between -40ºC and +125ºC to evaluate the thermo mechanical reliability of the test vehicles with regard to the manufacturing technology.
To characterize the reliability aspects influenced by electrochemical migration phenomenon the different samples are subjected to a HAST test at +130ºC with 85% humidity level.
The results obtained from reliability testing are summarized and compared within this paper. The identified relations between manufacturing technology and the reliability performance of the test vehicles are shown; strengths as well as weaknesses of the applied any-layer technologies are identified and summarized.

Read the full article here.


Editor's Note: This article originally appeared in the October issue of The PCB Magazine.
Share
Print
Suggested Items
05/22/2020 | Happy Holden, I-Connect007
The following is an excerpt from Chapter 1 of Happy Holden's I-Connect007 eBook Automation and Advanced Procedures in PCB Fabrication. In this book, Happy explains fabrication automation with illustrative examples and anecdotes from his decades as a mechanization leader.
05/07/2020 | Nolan Johnson, I-Connect007
On April 30, 2020, Michael Carano, RBP Chemical Technology vice president, and John Johnson, Averatek vice president, spoke with I-Connect007's Nolan Johnson about the new distribution agreement inked by the two companies. Carano and Johnson also talk in more detail about the A-SAP additive plating process developed by Averatek. The conversation included why Averatek and RBP have partnered to distribute chemistries related to Averatek's A-SAP process.
04/20/2020 | Andy Shaughnessy, Design007 Magazine
On April 16, Andy Shaughnessy spoke with Accurate Circuit Engineering's James Hofer. James provided an update on the company's responses to the challenges of fabricating PCBs while much of the country is under COVID-19 quarantine. James explained that he is dedicated to keeping his employees safe and healthy while continuing to meet the needs of his customers, many of whom are medical and military OEMs. He also discussed his current workload, which includes one customer developing a ventilator that can serve four patients at the same time.