Reading time ( words)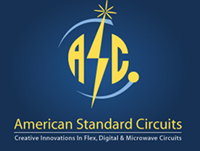 I always enjoy talking with Anaya Vardya, CEO of American Standard Circuits (ASC), in West Chicago, Illinois. I consider his company one of the better-run companies in our industry. ASC is always on the move and making improvements: From hiring the right people to buying the right equipment to investing in the right technologies. Truth be known, this company is one of the few investing in research and development. It is willing to work with customers on new products and technologies and will even take on board projects no other company has successfully built. ASC finds a way to build them.
I sat down with Anaya recently to see how his year is going and to find out where the company is headed in the future.


Dan Beaulieu: Anaya, as always, it's good to talk to you today. It's been a while so I thought this would be a good time to catch up and find out what's been going on with you and the company.
Anaya Vardya: Dan, it's great catching up with you. Since we last spoke, we have installed and started shipping product on our sputtering technology. This technology enables us to plate blind vias on pre-bonded RF materials with aluminum. As you know, it's very difficult to plate aluminum--plating a combination of aluminum, circuit board material, and copper at the same time is a neat trick.

We've seen an increase in our metal-backed business and have installed another machining center. In addition, we upgraded our AOI to the latest Camtek and are in the process of installing a cupric etcher. We significantly increased the amount of materials that we have UL on. Our quality manager is now a certified IPC-A-600 trainer. We started certifying our inspectors to this standard and about half of our inspectors so far have been through this training and certification.

Beaulieu: How is business so far this year?
Vardya: Dan, if you look at IPC's numbers, the overall market is slightly down. We are up about 10% so far this year versus last year. We attribute this gain to growing with our existing customers (in some cases getting higher splits versus our completion when companies have multiple sources) and aggressively adding new customers. We have seen growth in our metal-backed PCB business and our flex and rigid-flex business. We have also increased our focus on the medical equipment market. I'm really proud of what our team has achieved in this difficult market.
Beaulieu: That's very impressive. That kind of growth is a testament to your company. Your company has been involved in a number of trade shows this year--how has that worked out for you?
Vardya: Trade shows are great. They give us an opportunity to meet with existing customers, new customers, and those we worked with in the past and then dropped of our radar screen. We attended international shows in addition to domestic shows and that helped us understand those markets and make contact with potential customers. We also get a sense of the general business climate at these shows. We have attended more shows this year versus last year and we will be expanding our trade show "reach" as we go into 2015. Historically, we have not done a lot of tabletop shows and we plan to add this to our plans.
Share
Print
Suggested Items
01/23/2020 | Barry Matties, I-Connect007
Barry Matties speaks with Vladi Kaplan, VP of marketing for CIMS, about the company's newest verification station, the benefits operators will see from its colorized real-time video, and how it makes verification much faster and much more efficient for companies pushing 100% inspection.
01/07/2020 | Dan Feinberg, Technology Editor, I-Connect007
Dan Feinberg shares highlights from probably the largest and most fascinating technology event globally—CES—which he has been attending and writing about CES for over 20 years. The progress that has taken place is immense, and the rate of change has also accelerated.
12/02/2019 | Nolan Johnson, PCB007
Nolan Johnson talks with Brian Hess of Calumet Electronics and Mike Vinson of Averatek about the new, insertable additive processes that the companies are working on together to help factories running primarily subtractive processes to quickly convert to very high-density interconnect (HDI) features, including trace and space from 2.5-mil line and space to 1-mil line and space and below.