Reading time ( words)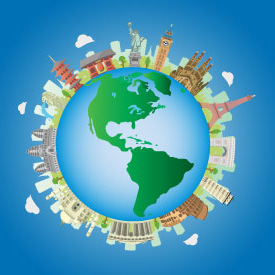 I-Connect007's "Industry Leaders Speak Out: COVID-19 Outbreak" forum continues to provide a central location for company updates and reports. Check here regularly for the latest information.
This page is open to the electronics manufacturing industry. We invite you to share your company news; just use the submit button at the bottom of the news page to send us your latest status.
Share
Print
Suggested Items
05/28/2020 | Dan Feinberg, I-Connect007
Recently, Dan Feinberg was invited to attend a detailed and broadly informative webinar by nScrypt titled "The Strength of 3D-Printed Electronics," which covered the status and advances in the use of 3D printing for electronic device design and manufacture. nScrypt is an Orlando-based company founded in 2002 that focuses on 3D printing. Here's what Dan learned from each of the speakers.
05/22/2020 | Happy Holden, I-Connect007
The following is an excerpt from Chapter 1 of Happy Holden's I-Connect007 eBook Automation and Advanced Procedures in PCB Fabrication. In this book, Happy explains fabrication automation with illustrative examples and anecdotes from his decades as a mechanization leader.
05/07/2020 | Nolan Johnson, I-Connect007
On April 30, 2020, Michael Carano, RBP Chemical Technology vice president, and John Johnson, Averatek vice president, spoke with I-Connect007's Nolan Johnson about the new distribution agreement inked by the two companies. Carano and Johnson also talk in more detail about the A-SAP additive plating process developed by Averatek. The conversation included why Averatek and RBP have partnered to distribute chemistries related to Averatek's A-SAP process.