Reading time ( words)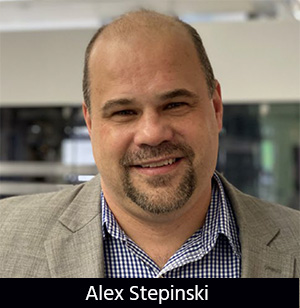 Alex Stepinski gives an update on GreenSource, their acquisition of AWP, and their move to full production after some delays. Barry Matties and Alex also discuss automation and the difficulties in hiring in the U.S. and announces the decision to go to market with their recycling equipment in 2020.
Barry Matties: It's nice to see you at productronica, Alex. Let's start with an update on GreenSource Fabrication.
Alex Stepinski: We experienced some significant delays in the past year from the equipment supply perspective. It was mostly associated with non-direct process equipment. We have all of our core processes in place with the automation from AWP and a couple of other suppliers. To mitigate this, we recently purchased AWP. We reorganized and got our equipment out of there, as well as finished up machines from other suppliers that were struggling. Everything is going to be on-site within one month. In Q1, we believe we're going to be in full production.
Matties: The story on the street, as you're building this factory, is that it's a hands-off operation from start to finish.
Stepinski: Nobody has to touch anything. We have all different types of automation and applications. We have buffers that reprioritize the work for single-piece flow in a very compact space. We have vertical and horizontal loaders and unloaders and robots that load and unload special machines. The integration of automation into the factory is the key to our being successful.
Matties: When people talk about automation, this is one of the areas that you can help clarify. What you're talking about is process automation and controlling the processes digitally
Stepinski: Automation has many potential benefits. You can use automation to more efficiently move product through your factory by removing human error or the human component in general. Machines don't take breaks, so that's one benefit of automation. Another benefit is, when you have automation, you can think, "What are the possibilities that I didn't have before?" For instance, on a plating line, can I come out in the middle of the cycle and have a robot arm turn the panel upside down and front and back and get a better distribution profile than I ever could if I let it sit in the tank? Because you can't trust a person to do this repeatedly all the time, but the robot can.
To read this entire interview, which appeared in the January 2020 issue of PCB007 Magazine, click here or download the PDF to your library for further reference.

Share
Print
Suggested Items
07/31/2020 | Andy Shaughnessy, Design007 Magazine
Say what you will about 2020, but it certainly isn't boring. There's a lot going on in the PCB world, and there's something for everyone in this week's top five picks. And it's all positive, despite the lingering presence of COVID-19 and its aftereffects.
07/30/2020 | I-Connect007 Editorial Team
Alex Stepinski and Whelen Engineering caught everyone's attention a few years ago when they opted to make their own PCBs in an innovative captive facility: GreenSource Fabrication. Now, with the recent purchase of an equipment manufacturer, Alex is helping to design whole factory solutions for OEMs who are interested in bringing PCB fabrication in-house.
07/21/2020 | Barry Matties, I-Connect007
When Barry Matties toured Atotech's facility in Feucht, Germany, he spoke with Andreas Schatz, Atotech's global product manager of equipment, and Daniel Schmidt, Atotech's global director of marketing. In this interview, Andreas and Daniel break down the global plating and chemistry trends they see, most notably around horizontal plating and smart factory automation.