Reading time ( words)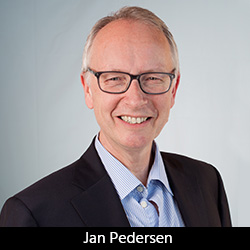 Elmatica's Jan Pedersen successfully completed the Part 21 Subpart G training, regarding auditing of printed circuit board suppliers for SAAB Avionics Systems earlier this year, allowing Elmatica to conduct audits of SAAB Avionics sub-suppliers.
"We are honored to be given the responsibility from SAAB Avionics to audit their PCB subcontractors subject to EASA, the Part 21 Subpart G audit, says Elmatica's Senior Technical Advisor Jan Pedersen.
Pedersen completed with success the EASA Part 21 Subpart G - Production Organisation Approval (POA) Essentials training last year, at Baines Simmons Aviation Safety Academy in the UK. The first audit will be conducted together with a member of the Quality Management of SAAB Avionics, as a mentor.
"We have been cooperating with SAAB Avionics for many years, the new responsibility represents a broadening of our relations. Elmatica has been auditing manufacturers since the 80's and we have developed a unique methodology for how to audit, a methodology which will be even more precise and efficient after this training," says Pedersen.
Share
Print
Suggested Items
01/08/2020 | Nolan Johnson, I-Connect007
The Palazzo Ballroom at the Venetian Hotel and Casino was the site for one of the most anticipated keynotes at CES on Tuesday afternoon. CTA CEO Gary Shapiro moderated a conversation with Ivanka Trump, advisor to the President of the United States. The two discussed the current state of the workforce, higher education, skills retraining, alternatives to university education, and immigration. These are all topics that have been under discussion within the electronics manufacturing industry for some time now.
12/27/2019 | Blackfox Training Institiute
The Blackfox Certified IPC Trainer (CIT) programs are best suited for experienced and skilled electronics technicians, engineers, and supervisors who have the will and passion to teach and train colleagues about the quality standards of IPC. They also provide successful candidates with a credential that confirms their knowledge and understanding of IPC quality systems.
11/06/2019 | Dan Beaulieu, D.B. Management Group
It's always great to catch up with old friends, and last week, I met with Greg Papandrew, a well-known industry entrepreneur, who I worked with on his first company (Bare Board Group). Greg discusses his new business, Better Board Buying (B3).