Reading time ( words)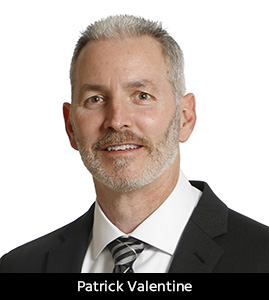 Uyemura Vice President and CTO Don Gudeczauskas announces the appointment of Patrick Valentine as Director of Technology, effective immediately.
Dr. Valentine has held technical and executive roles in the PCB and chip industries since 1980. He earned a doctoral degree in Quality Systems Management and is certified as a Reliability Engineer by the American Society for Quality. He holds Six Sigma Master Black Belt certification, and has published widely on the science of reliability testing and process control.
Dr. Valentine joined Uyemura in 2015, to lead the company's continuous improvement program based in industry best practices for planning, implementation, review and documentation. His doctoral dissertation, A Study of Critical Success Factors for ISO 9001 and Lean Six Sigma in the North American Printed Circuit Board Industry, evaluated success factors for implementing and sustaining ISO 9001 and Lean Six Sigma in the printed circuit board industry.
Share
Print
Suggested Items
05/19/2020 | I-Connect007 Research Team
Parents often share nuggets of wisdom with their children in hopes that they won't repeat past mistakes. But what do our electronics industry leaders want to share about lessons learned during the COVID-19 crisis?
05/14/2020 | Barry Matties, I-Connect007
On May 13, Dr. John Mitchell, IPC president and CEO, spoke with Barry Matties and Nolan Johnson in another installment in our series of industry updates. In this interview, Mitchell discussed the challenges of leadership in crisis situations.
05/01/2020 | Pete Starkey, I-Connect007
In an informative and enlightening webinar, iNEMI Project Manager Steve Payne was joined by Isola Group CTO Ed Kelley to explain, review, and discuss the details of the recently published "iNEMI 2019 Roadmap for Organic PCBs." Pete Starkey provides an overview.