Reading time ( words)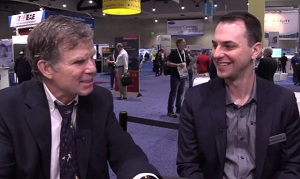 Joe Fjelstad speaks with Paul Salerno, global portfolio manager at MacDermid Alpha Electronics Solutions, about their latest product and process solutions to combat voids in solder including modifications in pastes, preforms, and vacuum assist soldering.
To watch the interview, click here.
Share
Print
Suggested Items
05/18/2020 | Dr. Pritha Choudhury, MacDermid Alpha Electronics Solutions
Increased digitalization and greater connectivity have been driving miniaturization and more complex and integrated designs in electronics. As the real estate on PCBs shrinks, so does the size of packages. However, the drive for finding design solutions for increased performance has continued to expand. The solder joint is an essential part of assemblies for electronic devices as it provides electrical, thermal, and mechanical connections. Therefore, soldering materials have been evolving to enable such a technological revolution.
04/22/2020 | I-Connect007
With standards committees set to release the first of four new test standards, industry experts discussed the process ionic contamination test (PICT) standard, which was recently approved by the IEC for publication. Roundtable participants included Teresa Rowe, senior director of assembly and standards technology at IPC, Graham Naisbitt, chairman and CEO of Gen3, Jason Keeping, corporate process development at Celestica, and Doug Pauls, principal materials and process engineer at Collins Aerospace.
04/14/2020 | Pete Starkey, I-Connect007
SMTA Europe's Electronics in Harsh Environments Conference has become a must-attend annual event; unfortunately, it also became another casualty of the COVID-19 lockdown. Scheduled to take place in Amsterdam, the Netherlands, from April 21–23, 2020, it has now been postponed until December 1–3. Pete Starkey reports on a preview seminar presented by SMTA Europe.