Reading time ( words)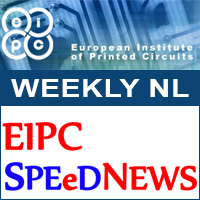 - EIPC Summer Conference Birmingham, June 1–2, 2017
- 2nd EIPC Workshop on PCB Bio MEMs, May 31, 2017
- European PCB Designer Day, Brussels, Belgium, June 21, 2017
- Successful Q1 2017 for Schweizer
- SMT Hybrid Packaging 2017: Trend-setting exhibition with great experiences is opening soon
- Atotech Presents Advanced Wet Chemical and System Solutions for Next Generation HDI at C-Tex Show 2017
- Contamination, Cleaning and Coating Conference, May 22–24, 2017
- Printed Circuit Broker Elmatica Appoints Robert Kurti as IT Manager
- 2 weeks to go, book now for the IMAPS-UK "MEDPACK" Workshop on May 18 in Cambridge
- ICT 43rd Annual Symposium at the Black Country Museum, May 9, 2017
- Park Electrochemical, Mercurywave Uptake Pushes Slightly to Right, But Big Earnings Growth on Horizon
Click here for the International Events Diary 2017
Share
Print
Suggested Items
05/19/2020 | I-Connect007 Research Team
Parents often share nuggets of wisdom with their children in hopes that they won't repeat past mistakes. But what do our electronics industry leaders want to share about lessons learned during the COVID-19 crisis?
04/02/2020 | Real Time with...IPC
In this video interview from IPC APEX EXPO, Technical Editor Pete Starkey speaks with Frank Medina, president and CEO of Technica USA, who introduces Massimo Passerini, VP of Wise, and the revolutionary Wonderwise system for cleaning double-sided atmospheric plasma.
01/16/2020 | Dan Feinberg, Technology Editor, I-Connect007
Every year at CES, ShowStoppers and a similar event, Pepcom, demonstrate many new devices and technologies. Again, some will become devices we can't live without, and some you will never hear about again. Seeing all of these new ideas is one of the highlights of attending CES. Enjoy this look at a potpourri of new, innovative high-tech products.